Top Apps for Improving Mental Wellbeing
Posted on June 13th, 2018
Top apps for improving mental wellbeing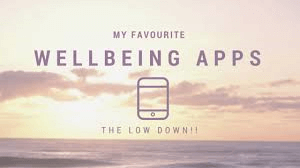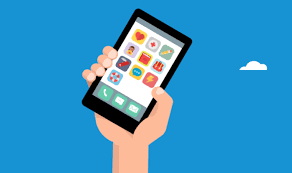 As psychologists we often recommend apps to our clients in an effort to help them learn and develop new skills and strategies to improve coping. Each individual psychologist tends to have their favourite apps, so I thought it might be helpful if we listed them all in one place. Here are the top apps for improving mental wellbeing.
There are loads of apps out there that will claim to improve mental well-being but some of them are not necessarily something that we as clinicians would recommend. So here are the ones we have been using for a while and are happy to recommend.
Reachout Breathe (only available from the Apple Store). This app is a great app to teach you calm breathing. You are able to take your pulse before and after using app so you can gauge how much you have calmed down. This is a great app for helping to reduce anxiety and anger (basically helps to shut down fight or flight response).
Calm (available on both Android and Iphones). Similar to the Breathe app, but also has other great calming strategies including relaxation, meditation and sleep.
Buddhify (available on both IPhone and Android – cost varies depending on phone type). This is a great app for learning Mindfulness techniques. I recommend this to most of my clients and I usually get very good feedback regarding its effectiveness.
CBT-i Coach . (available on both Android and IPhone) This is an app to help with Insomnia. This app helps you monitor sleep , reduce worry and relax.
PTSD Coach Australia. PTSD Coach Australia is an app that helps people understand and manage the symptoms of post-traumatic stress disorder, or PTSD.
Living Well App for Men. (both Android and IPhone). This app includes practical resources and suggestions for men who have been sexually abused. The information and resources draw upon research evidence and practice knowledge to offer suggestions that can enhance well-being and help better manage difficulties.
T2 Mood Tracker. (both Android and IPhone). This app features six mood scales to help users keep tabs on their moods (and possible episodes). The charts provide a visual so you can see an overview of your moods and interpret trends.
Worry Time (ReachOut). (Android and IPhone). ReachOut WorryTime interrupts repetitive thinking by setting aside your worries until later, so you don't get caught up in them and can get on with your day. This means you can deal with worries once a day, rather than carrying them around with you 24/7.
Smiling Mind . Smiling Mind offers a tool developed by psychologists and educators to help bring balance to people's lives. Mindfulness meditation is about mental health and looking after the mind. Can select age so app will be customised to meet your needs.
Please note: Apps are to complement therapy and are only considered assistive tools.
Other stories